Start2Stop
Date of Transaction:

May 2022

Acquirer:

Orpea

Service:

M&A

Sector:

Healthcare
"Sam and the team at Alpha Helix Corporate Finance have done a fantastic job guiding the shareholders through what has been an immensely complex process" Cosmo Duff Gordon, Founder Start2Stop
Alpha Helix Corporate Finance, the specialist healthcare M&A advisory boutique, is delighted to have advised the shareholders of Start2Stop on their acquisition by French listed nursing home provider Orpea Group.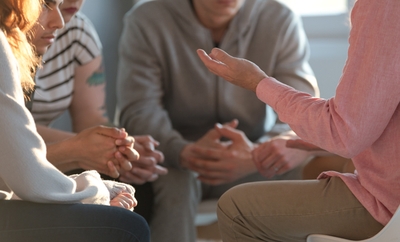 Start2Stop is a private secondary addiction treatment provider based in South Kensington, London. The business provides several programmes for patients who are looking to build the architecture for a lasting recovery in the context of their own lives. The business was set up by Dr Cosmo Duff Gordon in 2010.
Orpea are the owners of Sinoué, a group of premium psychiatric hospitals across Europe which includes The Nightingale Hospital in London. This acquisition will complement The Nightingale Hospital's broad range of mental health services as well as strengthening it's addiction treatment offering, specifically, with the addition of secondary care provision.
Cosmo Duff Gordon commented "Sam and the team at Alpha Helix Corporate Finance have done a fantastic job guiding the shareholders through what has been an immensely complex process. Their insight into the mental health market and experience of managing M&A processes has been hugely valuable and we are thrilled with the result. We are delighted to have found such a complementary partner in the Nightingale hospital and we look forward to the next chapter of our growth with them."
Sam Rolls, Associate Director at AHCF commented "it has been a pleasure to have worked with Cosmo over the last year and we are thrilled to have achieved a successful outcome for the shareholders. Start2Stop is a pioneering business that has been hugely successful in improving the lives of the patients who walk through its doors. We look forward to following Start2Stop's journey with Orpea and wish Cosmo and the team well."
Welcome to Alpha Helix
We are pleased to announce that on 12th March of this year, Gordon Hamilton led the MBO of Nexus Corporate Finance (NCF), therefore we have re-branded as Alpha Helix Corporate Finance (AHCF).
The team will remain unchanged and will continue to provide independent advice to exciting and fast-growing UK SMEs in the Healthcare and Education sectors.