Sapphire Eyecare
Date of Transaction:

Jul 2023

Acquirer:

Galaxar Direct

Service:

M&A

Sector:

Healthcare
"Alpha Helix's hands on advice and pragmatic approach to managing the process was invaluable in delivering the result and we are excited for what the future holds" Jonny Husband, MD Sapphire Eyecare
Alpha Helix, the healthcare focussed M&A boutique is delighted to have advised the shareholders of Sapphire Eyecare on the partial sale to Galaxar Direct.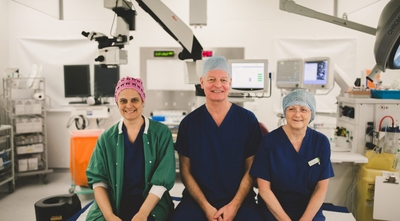 Based in Hampshire, Sapphire Eye Care is one of the UK's leading private eye care & ophthalmic specialists. The Company has some of the most highly qualified eye care consultants in the country and treats a full range of eye conditions, with specialist expertise in vitreoretinal procedures, cataract surgery, refractive lens exchange (RLE), and age-related macular degeneration (AMD).
Galaxar Direct is a newly formed investment company run by Philipp Sachs and Rahil Gupta.
Jonny Husband commented "Sam and the team at Alpha Helix worked tirelessly to identify, structure and deliver a deal and we are thrilled to have found such a fantastic partner to assist us in taking the business to the next level. Alpha Helix's hands on advice and pragmatic approach to managing the process was invaluable in delivering the result and we are excited for what the future holds."
Sam Rolls, Director at AHCF commented "Andy and Jonny have built a truly differentiated premium private ophthalmic platform that delivers world class treatment for patients whilst providing an attractive solution for optometrists. Sapphire Eyecare is ideally positioned for continued organic growth across its current footprint as well as expansion into new geographies. We are delighted to have advised the management team in achieving a successful outcome and we look forward to witnessing the next chapter of Sapphire's growth."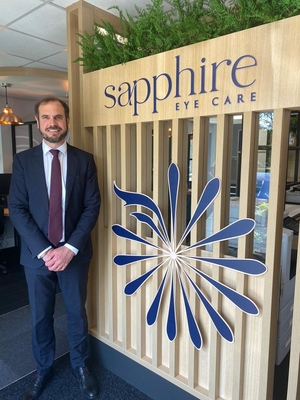 Welcome to Alpha Helix
We are pleased to announce that on 12th March of this year, Gordon Hamilton led the MBO of Nexus Corporate Finance (NCF), therefore we have re-branded as Alpha Helix Corporate Finance (AHCF).
The team will remain unchanged and will continue to provide independent advice to exciting and fast-growing UK SMEs in the Healthcare sector.