Blue Zinc IT
Date of Transaction:

Aug 2022

Acquirer:

ClearCourse

Service:

M&A

Sector:

Healthcare
"AHCF have worked tirelessly to structure and deliver a fantastic deal and we are thrilled with the outcome. We really appreciate all team's hard work and guidance, and we are delighted to have found such a well-matched partner" Ronnie Johnston, CEO
Alpha Helix Corporate Finance, the specialist healthcare M&A advisory boutique, is delighted to have advised the shareholders of Blue Zinc IT (Blue Zinc) on its sale to ClearCourse.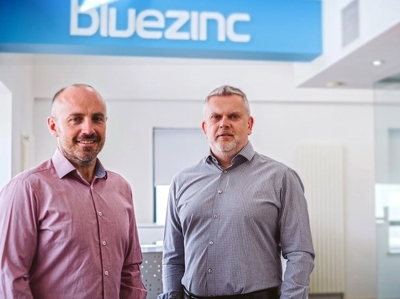 Founded in 2002, Blue Zinc is a healthcare software company that focuses on improving, connecting and automating the Musculoskeletal (MSK) and mental health markets. The business sells its suite of software products to operators in the MSK and mental health referral and practice management markets and it is the dominant provider in the space with products including TM3, Click, Pronto and Caseflow.
ClearCourse is a UK based software and payments provider for small to medium sized enterprises (SMEs). It was founded in 2018 with investment from Aquiline, a New York based Private Equity provider. This acquisition will complement ClearCourse's existing practice management software brands E-Clinic, PPM and Assisi whilst also enabling ClearCourse to integrate its payment capabilities into Blue Zinc's solutions.
Ronnie Johnston, CEO of Blue Zinc commented "Sam and the team at Alpha Helix Corporate Finance have worked tirelessly to structure and deliver a fantastic deal for the shareholders and we are thrilled with the outcome. The process had its ups and downs, but we really appreciate all their insight and guidance throughout, and we are delighted to have found such a well-matched partner in ClearCourse. We are looking forward to what we are going to achieve together."
Sam Rolls, Associate Director at AHCF commented "It was a privilege to have worked with Ronnie, Kyle, and the wider Blue Zinc team on this deal. Management have built a tremendously innovative business, and I wish them all the best on the next stage of their journey. There is a strong alignment between Blue Zinc and ClearCourse which will ensure Blue Zinc's continued success as a best-in-class MSK and mental health software provider. The deal is one of several healthcare IT deals we are working on and highlights the Alpha Helix team's deep knowledge of the sector as well as its strong network and execution capabilities."
Welcome to Alpha Helix
We are pleased to announce that on 12th March of this year, Gordon Hamilton led the MBO of Nexus Corporate Finance (NCF), therefore we have re-branded as Alpha Helix Corporate Finance (AHCF).
The team will remain unchanged and will continue to provide independent advice to exciting and fast-growing UK SMEs in the Healthcare sector.